Jim Christophers recently retired as Programme Leader of the Postgraduate Professional Development Programme at University College Plymouth St Mark & St John in the United Kingdom.  In this role he led and managed an innovative, flexible, distributed and practice-focused programme providing postgraduate professional development opportunities for those working within the integrated workforce offering care and education for children and young people in the South West of the UK.
Inspired by an outstanding teacher, Jim trained as a teacher of geography and geology in the secondary phase, moving seamlessly from school pupil to college student to school teacher.  In a career spanning some 37 years, Jim has enjoyed a range of responsibilities and opportunities taking him from classroom teacher to senior manager within secondary schools and from Initial Teacher Training tutor to a programme leader in Higher Education.  His career has been characterized by two elements, firstly a capacity to embrace, engage with and manage innovation at the leading edge of his professional interests and, secondly, a passionate enthusiasm and interest in offering educational experiences of the highest order for all young people.
Jim began his teaching career in the 1970s in and around the city of Gloucester where he was very active within the forward-thinking Bristol-based Geography 14-18 Project that sought to break the mould of traditional didactic teacher-centred and content-based teaching of the subject.  It was involvement in this project that awakened and began to crystalise a set of values and principles underpinning a participative view of teaching and learning that have informed his practice ever since.  Pedagogically Jim positions himself firmly within the social constructivist paradigm with its emphasis on activity, interaction and dialogue.  He believes that learning should be a collaborative adventure.  He has an unswerving confidence in the power of education to bring about change.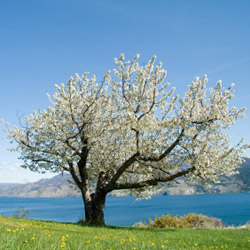 Jim moved to teach in Plymouth in 1981 and, initially as Head of a Social Studies department, became involved in the World Studies movement which offered so much in the UK during the 1980s.  He is proud to have contributed to the seminal publication, Global Teacher, Global Learner (1988), and to a large number of workshops for teachers during the decade.  This was a remarkably creative and challenging time within Jim's own professional development, revisiting and developing ideas and approaches which had been forming in Gloucester and making the transition from geographer to global educator, with a particular interest in the pedagogy underpinning values-sensitive approaches to learning about complex and controversial issues.
More recently (2002–2005) Jim acted as a consultant within the UNICEF Global Education Project in the Central Asian Republics and Kazakhstan where he enjoyed the opportunity to work with groups of local educationalists in field- testing his pedagogical principles within a cultural and socio-political context different from that normally encountered within the UK.
Jim gains great personal and professional satisfaction in inspiring and facilitating an intellectual curiosity in personal practice, especially via support for small-scale practitioner research projects.  Jim is an advocate of the positive potential of developing 'learning teachers in intelligent schools'.  He believes that teaching will be most effective when it is research-informed – directly (empirically) and/or indirectly (e.g. via literature).  He has developed a clear idea of the nature of the research that is most relevant and accessible to practicing teachers, a kind of critically reflexive 'research-in-action', and more recently he has become particularly interested in the place and power of narrative within work of this kind.  He brings this expertise and experience to the work of Sustainability Frontiers.
In summary, Jim is a practitioner with a passionate interest in helping others to enhance their practice so that young people have the best experiences of learning.
He is also a Cornishman, male voice choir singer, rugby union fan, poor (but improving) golfer, coastal footpath walker and grandparent.